OBTAIN YOUR BANK WINDHOEK VISA STUDENT CARD | PROGRAMME
Categories

News

Date

August 28, 2019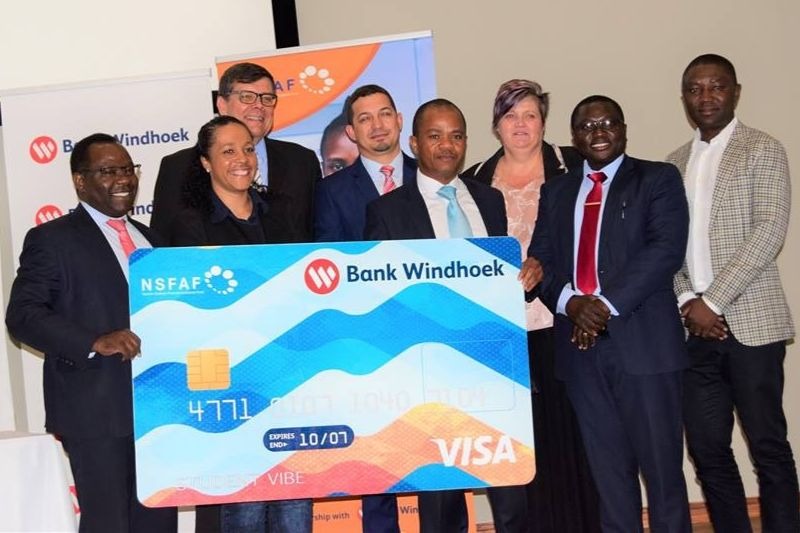 Windhoek 28 August 2019, The Namibia Students Financial Assistance Fund (NSFAF) would like to announce that about 4700 students have received their NSFAF /BANK WINDHOEK VISA Student CARDS.
All students, from all Institutions of Higher learning who are eligible for the payment card are invited to go to these venues for assistance or at any Bank Windhoek branches listed herein.
It is mandatory that students must complete the online survey on our website before the collection of their card. www.nsfaf.na
Only the Namibian Identify document will be required during the issuance of the payment card. Cards issued are instantly activated, parents and friends can deposit money into your account.
| Institutions | Venues | Date | Time |
| --- | --- | --- | --- |
| UNAM | Main Campus Windhoek | 5 – 30th August | 08H30 – 15h30 |
| NUST | Main Campus Windhoeks | 5 – 30th August | 08:30 – 15:30 |
| UNAM | Khomasdal & Medical Campus | 2 – 6th September | 08:30 – 15:30 |
| UNAM | Khomasdal & Medical Campus | 2 – 6th September | 08H30 – 15h30 |
| UNAM | Ongwediva Campus supported by Branches | 2 – 13th September | 08H30 – 15h30 |
| UNAM | Rundu Campus | 16 – 27 September | 08H30 – 15h30 |
| NKURENKURU | IUM Campus | 16 – 27 September | 08H30 – 15h30 |
| Bank Windhoek Branch | Katima Branch | 30 September – 11 October | 08H30 – 15h30 |
| Bank Windhoek Branch | Keetmanshoop Branch | Ongoing until 11 October | 08H30 – 15h30 |
NOTE: ALL NSFAF payment card inquiries are best addressed if channeled through your students representative councils and must be directed to NSFAF at Marketing&Communications@nsfaf.na