2019 PROVISIONAL AWARD LIST
Categories

News

Date

May 24, 2019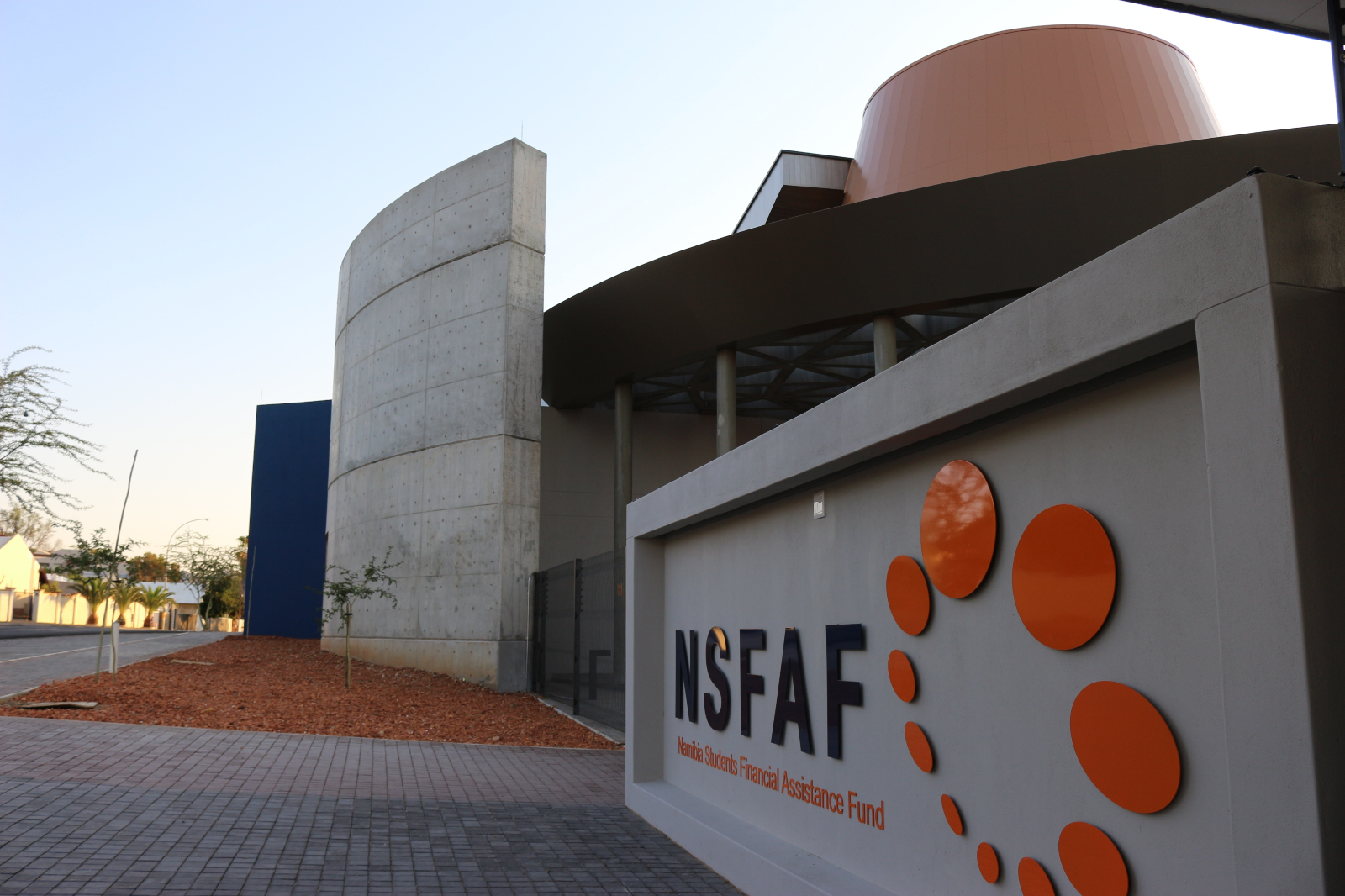 The Namibia Students Financial Assistance Fund (NSFAF) is hereby releasing the list of the 2 885 provisionally awarded students for the 2019 academic year as communicated on the 21st May 2019. This list excludes 40 selected undergraduate awardees pursuing studies outside Namibia who are subject to further verification and will be released on or before the 31st May 2019.
All provisionally awarded applicants on the list should comply with all these conditions prior to contracting:
NAMIBIAN IDENTITY DOCUMENT:

Applicants without a Namibian Identity Document (ID) are encouraged to obtain such by latest 03 June 2019.

COMBINED PARENTAL INCOME/OWN INCOME:

The combined parental income of an applicant must be between N$ 0 – 50,000 as indicated during the application period.

PRIORITY FIELD OF STUDY:

Applicants will be provisionally awarded based on indication that they are studying towards a High Priority Field of study as provided for during the 2019 online application period.

PROOF OF REGISTRATION:

Applicants are required to upload their proof of registration by latest 15 June 2019. Students who have already uploaded their proof of registration should not re-upload them again.
STEPS TO GET YOUR FINAL AWARD LETTER
A. Log onto their student portal via the NSFAF website (www.nsfaf.na)
1.1 Track my application
1.2 Apply and upload documents
1.3 Documents to be uploaded
1.4 'Upload file' next to proof of registration and upload your document
B. Students can download the Provisional Award Letter and a Loan Contract once you receive an automated communication to that effect.
C. Students should read the contract carefully, sign all the pages and upload it back to your portal (follow the same steps as (1) above.
If your contract is correctly completed and signed, you will be able to download a Final Award Letter.
If the contract

is not correctly

completed and signed, the contract will be returned as incomplete and you will have to correct it and upload it again.
Students under the age of 21 should counter-sign with a parent/guardian who acts as a surety, complete a surety form and provide an ID.
AN AUTOMATED COMMUNICATION WILL BE SENT TO YOU VIA EMAIL OR SMS FOR EVERY ACTION YOU TAKE ON THE SYSTEM.
For any inquiries or for assistance, send an e-mail to 2019Awards@nsfaf.na with your unique NSFAF ID as your reference. Please do not send any documents to this email address.
DUE DATE FOR CONTRACT SIGNING: 21 JUNE 2019