DARMASISWA SCHOLARSHIP PROGRAM IN THE REPUBLIC OF INDONESIA 2020/2021 ACADEMIC YEAR.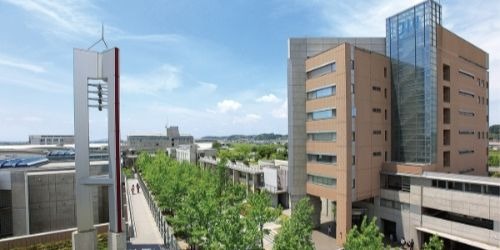 The Namibia Students Financial Assistance Fund is inviting Namibian applicants to apply for the 2020-2021 Academic Year Darmasiswa Scholarships Program offered by the Government of the Republic of Indonesia. The Darmasiswa program is a 'nondegree' scholarship program undertaken within one year to study Indonesian language, arts, music and crafts.
ELIGIBILITY CRITERIA
To be eligible, the applicant must meet the following criteria
– Be a Namibian Citizen
– Preferably be a student
– Must have completed secondary education or equivalent
– Minimum age 18 years and Not older than 27 years of age
– Be able to communicate in English (have a TOEFEL or other certified English Proficiency)
– Have a basic knowledge of the field you are applying
– Be in good health as proven by Medical certificate
DOCUMENTS REQUIRED FOR AN APPLICATION
– Curriculum Vitae
– Medical certificate
– Passport valid at least 24 months from registration
– Recommendation letter from Education Institution / Professional Institution on official letterhead and signature (in English)
– Last academic transcript and certificate
– Language certificate (if applicable)
– Other certificates that related to the field you are applying (if applicable)
– Essay about the purpose of study (in English or Bahasa Indonesia maximum 500 words)
APPLICATION PROCEDURES
– Applicants are required to register and submit all documents in Darmasiswa RI official website: http://apply.darmasiswa.kemdikbud.go.id/
– Soft copies of the documents should also be submitted to the Embassy of the Republic of Indonesia in Windhoek via email windhoek.kbri@kemlu.go.id on or before the closing date, Monday, 02 March 2020
– For more information, kindly contact the Office of Information, Social an Cultural Affairs of the Embassy of Indonesia at 061-2851000 or email at windhoek.kbri@kemlu.go.id
Kindly take note that NSFAF is not involved in the application and admission process.